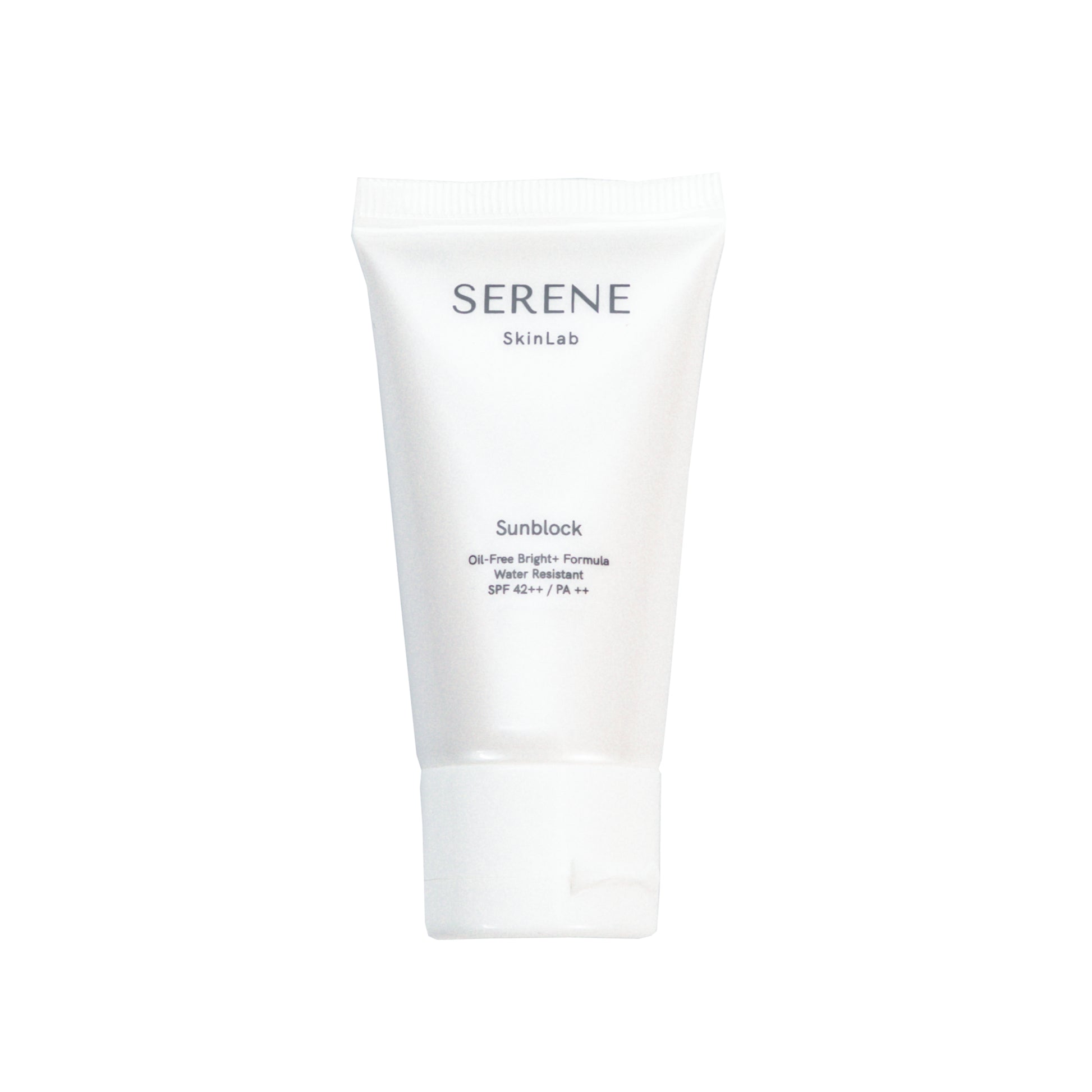 Sale price
$31.00
Regular price
Tax included.
Apply onto skin as the last step before make-up.
Suitable for all skin types including sensitive and oily/acne-prone skin.
- Particularly Dull, Lifeless, Dehydrated skin, Pigmented skin
- Skin that starts to show premature aging.
Does not contain: Scents, Parabens, Sulfates, Phthalates
Purified Water, Polyacryloyldimethyl Taurate, Hydrogenated Polydecene, Trideceth-10, Titanium Dioxide, Zinc Oxide, Glycerin, Poria Cocos Extract, Bletilla Striata Root Extract, Paeonia Albiflora Root Extract, Lonicera Japonica Flower Extract, Pearl Powder, Niacinamide, Tocopheryl Acetate, Phenoxyethanol
Sunblock 50ml Upsized
Sale price
$31.00
Regular price
BY POPULAR DEMAND!
NEW BIGGER SIZE 50ml ! More Value for Money!
An oil-free sunblock with extra skincare benefits. Provides light-weight hydration for the face, brightens skin complexion, controls excess sebum and tightens pores while protecting & repairing the skin from oxidative damage caused by the sun and free radicals. Protects against the three major causes of skin cell damage and premature aging – UVA and UVB rays, oxidation and over-production of sebum - for natural, healthy and radiant skin.
Our Oil-free Sunblock is formulated with specially selected TCM herbs such as Peony Root, Poria Cocos and Pearl powder combined with Niacinamide. These unique herbs repair and protects skin from sun damage, minimises pores, regulates sebum production and improves blemishes. The unique bright plus formula also lightens skin tone and brightens skin complexion while increasing skin collagen production and hydration levels.
Sunblock is a daily essential that protects from UV rays and gives you natural, healthy, balanced and radiant skin.


Increases collagen production, hydrates, helps reduce the look of visible pores, lightens skin tones and improves blemishes
Anti-inflammatory and anti-bacterial, they protect skin from free radical damage, regulates sebum production, detoxifies and shrinks enlarged pores for a clearer complexion.
Regulates sebum production, tighten pores & brightens skin complexion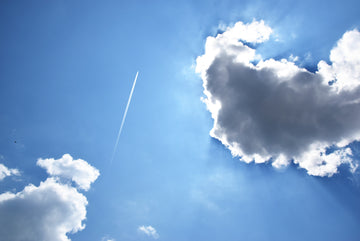 Sunblock With Extra Benefits
- Higher Protection SPF 42++/PA++ without harmful chemicals
- Oil free for Sensitive, Oily Skin
- Anti-oxidant and Anti-aging
- Brightens complexion and Lightens Pigmentation
- Regulates Sebum production
- Increases Hydration of Skin
Shop Anti-aging Collection