Our body is designed to heal itself,
we need to let it do its job.
Serene SkinLab was birthed from an inherent frustration from a lack of skincare products to address a personal skin condition. With the goal being our skin or health achieving a state of Serene - Serenity or Calm amidst the environmental factors or pollution that causes aging or diseases.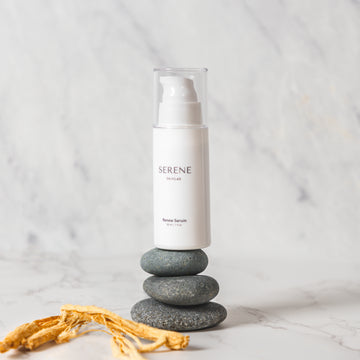 We are proudly
Singaporean.
Formulated & Made in Singapore

Reduce carbon footprint by supporting local

Made for Local Climate

Lightweight texture yet nourishing
Perfect for our humid climate

All Day Comfort

No-sticky feel throughout the day

Our skin should be in a Serene, Calm state & in harmony with the environment.

As a trained pharmacist, I had tried for years in vain to find a suitable treatment for my Vitiligo. In TCM, when our body is in a state of imbalance, it displays abnormalities on the outside- like in my case – my immune system attacks the melanin in my skin resulting in white non-pigmented patches. An opportunity came when I met a friend who recommended I consult a TCM physician, the rest is history.
I wanted to combine TCM and western medicine in my endless quest to find suitable skincare solutions for my skin condition. So the more I read the more intrigued I become, naturally I started to read more on how TCM can treat or alleviate the symptoms and in the process beautify our skin and eventually hope to find a treatment for my Vitiligo & sensitive skin. It is not easy to find reliable and quality products on the market that suit my sensitive skin without aggravating my skin condition. Many skincare brands and products on the market either have too many preservatives and a long list of chemicals or do not heal the body from within.
Hence Serene SkinLab is born. The effectiveness of TCM depends very much on the combination of the herbs we use due to the natural synergistic effect of some herbs. These herbs are time tested and then combined with modern scientific ingredients such as Vitamin C, Hyaluronic Acid, and Niacinamide.
As a clean beauty advocate, our products are gentle on the skin with no additives, preservatives, or fragrances, you can expect to see benefits, especially when used over the long term. You can also rest assured of the high quality and safety of our products even with long-term use.
My quest for beauty has been interesting. What started out as a personal gain has now turned into a bigger calling. My mission is to help you achieve balanced, harmonized skin and be the best version of ourselves at any age through Serene SkinLab.
Our Mission
We want to empower you with products that care about every aspect of your wellbeing. Harnessing the best of nature, tradition and science to bring inner balance and beauty while being socially and environmentally responsible to ensure a sustainable future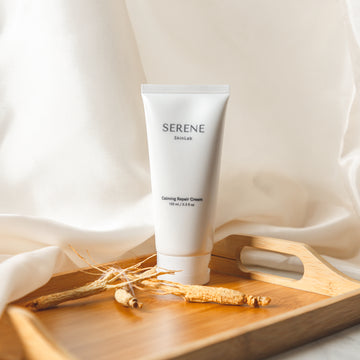 Our Team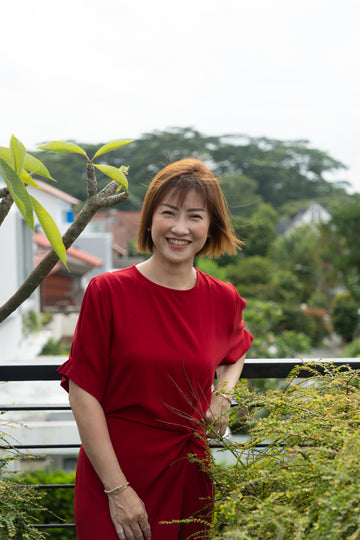 Serene is a Singaporean mother who decided to create Asian skincare solutions, for Asian women. She started as a pharmacist in Guardian, selling over-the-counter drugstore products and prescription medication. As a pharmacist, she was privileged to hear stories of her customers' state of health and skin. She noticed a common thread: many Singaporean women found that Western skincare products and treatments did not work on their own skin.
Coupled with her own skin problems, she wanted to create a line of skincare that would easily fit into your normal skincare routine, to balance your body from within for a healthy glow outside using a combination of natural herbs and modern, natural ingredients.