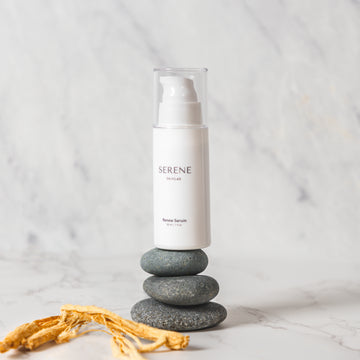 A power-packed serum that balances, nourishes & restores our skin to its healthy & radiant state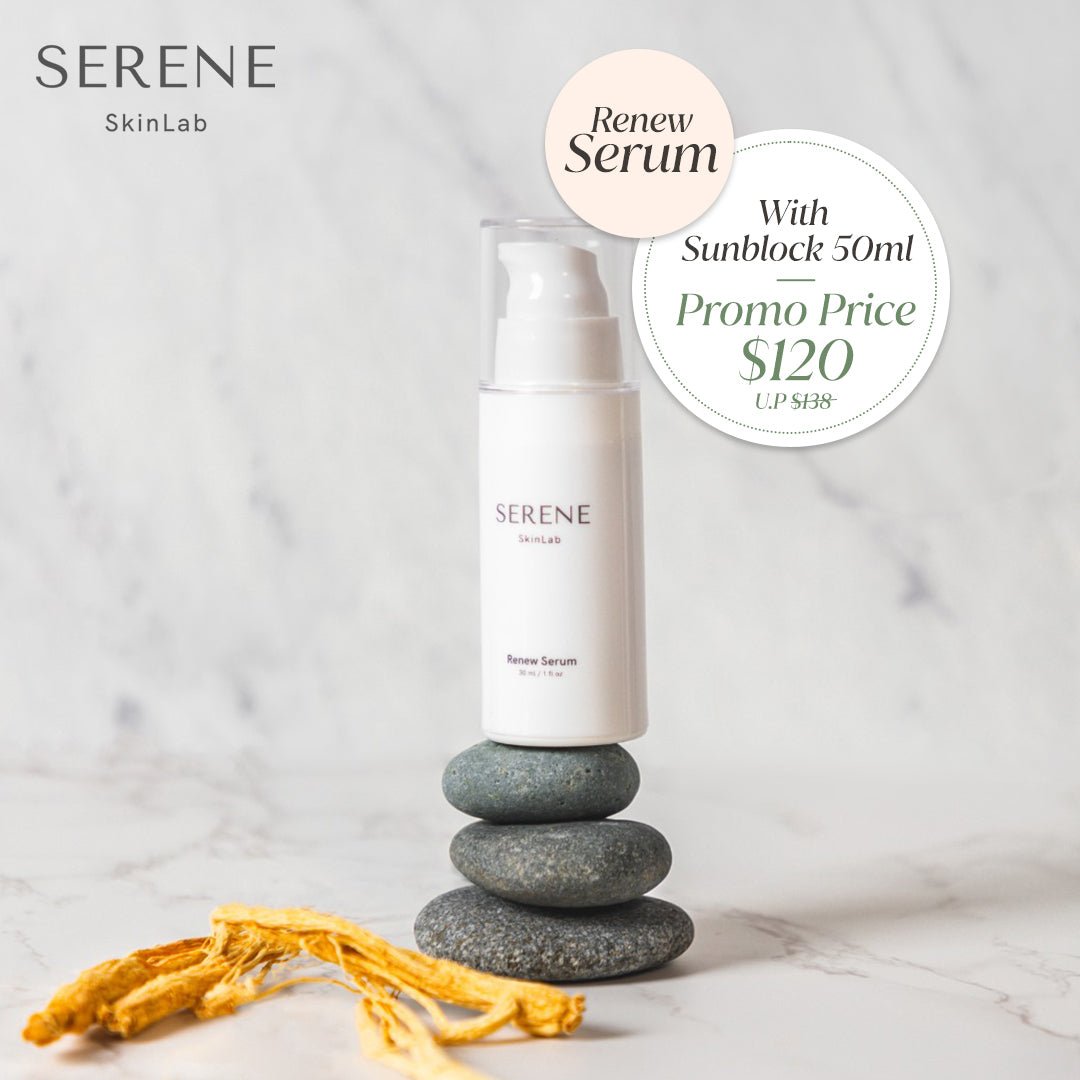 Serene Skinlab GLOW & PROTECT bundle
Sale price
$92.00
Regular price
Tax included.
Apply each morning and evening after cleansing before your moisturizer.
Press the pump once to dispense serum into the palm of the hand and smooth it evenly over the face avoiding the eye area. Pat lightly till absorbed. Apply moisturizer after.
Caution:
For external use only. 
Test for sensitivity on skin before use. 
Store in a cool dry place. 
Please discard 3 months after opening. (as no preservatives are used)
Suitable for all skin types including sensitive skin or oily skin.
- Particularly Dull, Lifeless, Dehydrated skin, Pigmented skin
- Skin that starts to show premature aging.
Does not contain: Preservatives, Perfume, Parabens, Sulfates, Phthalates
Niacinamide, Ascorbic Acid, Amino Acids, Saccharide Isomerate, Hyaluronic Acid, Oligo Peptide, Copper Peptide, Panax Ginseng Root Extract, Retinol, Tocopheryl Acetate, Poria Cocos (Fu Ling) Extract, Bletilla Striata Root (Bai Ji) Extract, Paeonia Lactiflora Pall. (Shao Yao), Angelica Polymorpha Sinensis Root (Dong Quai) Extract, Camellia Sinensis Leaf (Green Tea) Extract, Xanthan Gum, Citric Acid.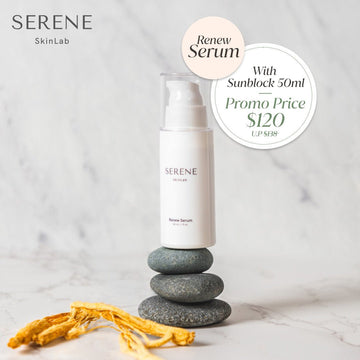 Serene Skinlab GLOW & PROTECT bundle
Sale price
$92.00
Regular price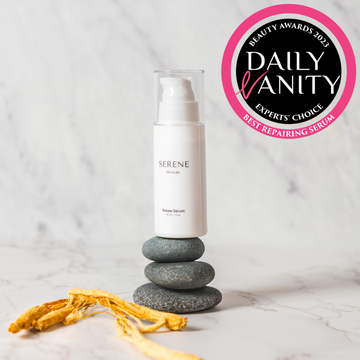 Our Star Product
Our Renew Serum is the perfect solution for those looking for a powerful anti-aging serum with natural ingredients. Packed with potent antioxidants and natural peptides, this serum helps to reduce the appearance of fine lines and wrinkles while promoting a youthful, radiant complexion.
Infused with sun-protective ingredients, Renew Serum also helps to defend against environmental damage and premature aging. Try it today and experience the ultimate in anti-aging skincare!
The Renew Serum is formulated with carefully selected Traditional Chinese Medicine herbs such as Ginseng and Angelica, which gives you anti-aging, moisturizing & brightening properties. Skin is balanced, renewed daily, and restored to its healthy & radiant state.
Featuring a lightweight, non-greasy formula, this serum is designed to help retain moisture in the skin, leaving it looking and feeling soft, smooth, and refreshed with a glow that radiates from within.
Shop the Collection
Love it so much
"I LOVE the Renew Serum! Now I only use it and nothing else. It gets absorbed quickly without sticky residue. The strong scent of herbs lets you know its the real deal. Love it!!"
Better skin now
"My skin is so much better now after using the Renew serum. No more sensitive and dry after applying the serum.  It really soothes and calms my skin. I'm really happy with it!"
Love the texture
"I love the texture of the Renew Serum. It's absorbed almost instantly and doesn't leave any sticky residue.At the end of the day, my skin still feels moisturised and plumped. After about a week, my skin feels smoother with a more even and brighter tone."
Love the scent
"Received the Renew Serum as a gift and was surprised at how much I ended up liking the product! The serum is absorbed quickly into the skin and the ginseng scent is very comforting. Am excited to try other products from Serene Skinlab"